All over the world, there are a number of traditions and rituals associated with marriage. Giving rings, on the other hand, is practically ubiquitous. Giving a ring to someone represents a lifelong commitment. Various types of wedding rings and engagement rings are available for various occasions. Understanding the Difference Between Engagement And Wedding rings is not tough. An engagement ring is a ring that couples give to each other when they are going for an engagement. During the wedding ceremony, however, wedding rings are given to couples as a gift.
The Significant Difference Between Engagement and Wedding Rings
An engagement ring is often given to a couple during the proposal or shortly after they have committed to getting engaged. Usually, the ring has one main stone embedded in the band. There are also a variety of ring styles available. In addition to three-stone rings, cluster rings, and bands that are traditionally thought of as wedding rings, there are now alternatives.
Engagement Rings: Definition and Application.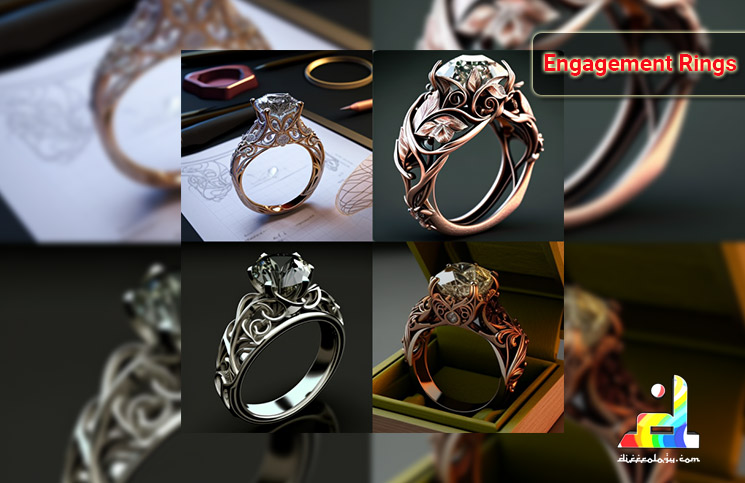 When the groom proposes to the bride, he gives her an engagement ring. This ring is usually set with a diamond or other expensive gemstone. The bride wears the ring as a symbol of her impending marriage throughout the days leading up to her wedding ceremony. Engagement rings were formerly offered to demonstrate a man's riches. The larger the stone in the ring, the wealthier he was. This implies he may care for the bride and make her life easier.
Read More: Difference Between Separation and Divorce
Engagement rings and wedding rings have different characteristics. Engagement rings tend to be more flashy and more expensive than wedding rings. Even if the custom of a guy displaying his riches is no longer followed, engagement rings remain dazzling. This ring represents a promise of life, letting others know that this lady is no longer eligible for marriage.
Wedding Ring: Definition and Application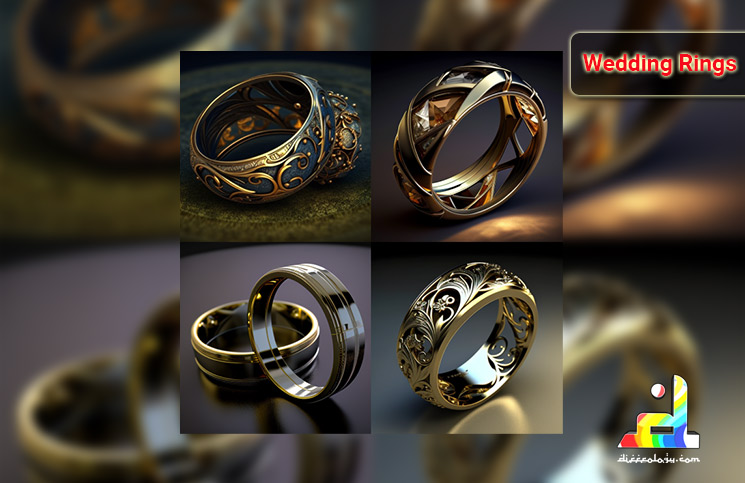 When a couple marries, they wear a wedding ring, as the name implies. This ring is less complicated than the engagement ring and is usually simply a basic band. Wedding rings sometimes are engraved with the couple's initials as a symbol of their eternal love. Both the bride and groom wear their wedding rings after the wedding. The wedding band is sometimes worn in addition to the engagement ring.
Check Here: Difference Between Aventurine and Jade
However, in most cases, the bride merely wears a wedding band, which signifies that the lady is officially married. When choosing a wedding band, you may choose between one or more stones. Some rings have simply one large stone, whereas others may contain many smaller stones.
Main Difference Between Engagement And Wedding Rings
It is easy to understand how wedding rings and engagement rings are fundamentally different. After getting engaged, couples exchange engagement rings, and after getting married, wedding rings are exchanged. In other countries, such as Sweden, both men and women wear engagement rings, whereas only the lady gets a wedding band at the ceremony. There are also others, such as the United States and the United Kingdom, who have a completely opposing viewpoints.
Also Check: Difference Between Men and Women
A wedding ring is given to a couple when they agree to wed rather than during a proposal. A wedding ring symbolizes the formal connection of marriage at the wedding ceremony. Couples often wear both rings together to symbolize their love and devotion to one another.
A wedding ring is often a basic band, such as this rose gold ring from the Blue Nile or one with little diamonds. Most wedding rings do not include huge diamonds or gemstones. Some women accent their engagement ring with a simple pavé or channel set band.
It is possible for you to pick any ring for engagement purposes. As a result, they do not have to be a diamond or an expensive band. The most critical factor is to choose a style that your companion will like. Engagement ring designs vary from basic solitaire rings to ornate antique rings.
Because some individuals do not purchase a separate wedding band, the engagement ring may also serve as the wedding ring (if desired). If you choose to wear your engagement ring as a wedding band, that is entirely up to you. Thus, your engagement ring may still be worn after the marriage ceremony without a wedding band. I hope now you understand the Difference Between Engagement And Wedding rings.
References and Links
Engagement Ring Versus Wedding Ring: Do You Need Both?
Engagement ring meaning, tradition and history.
Wedding ring definition and meaning.